Buying a Ford F-150: Power, Performance, and Versatility
FORD F-150 IN BELLEVILLE, NEAR BRIGHTON, TRENTON, KINGSTON, COBURG AND PRINCE EDWARD COUNTY
When it comes to pickup trucks, the Ford F-150 stands tall as an icon of power, performance, and versatility. Benton Fry Ford is proud to offer a wide range of Ford F-150s for sale in an impressive range of trims, including the Lariat, Platinum, Tremor, XL, and XLT. The Ford F 150 offers something for every driver's needs and preferences. Let's delve into the benefits of buying this incredible truck and why it continues to dominate the market.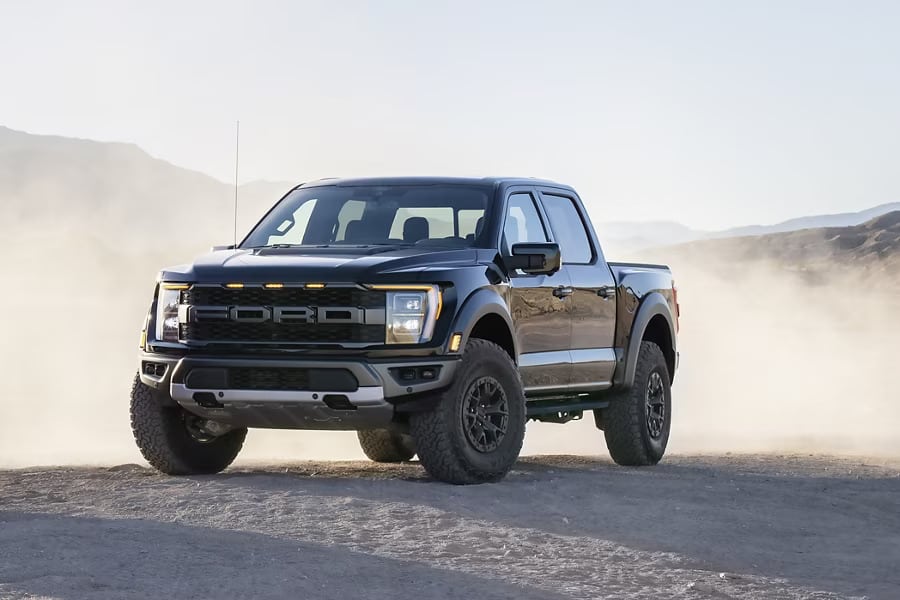 Unmatched Power and Performance
The Ford F150 is renowned for its exceptional powertrain options. From the robust 3.3L V6 engine to the mighty 3.5L EcoBoost V6 and the high-output 3.5L EcoBoost V6, there's an engine choice to suit every driver's demands. The latest 2023 Ford F-150 continues this tradition of excellence, delivering impressive horsepower and torque for exceptional towing and hauling capabilities. If you're seeking an adrenaline-pumping off-road experience, the Ford F-150 Tremor offers a specialized package with enhanced suspension, all-terrain tires, and off-road features.
Extensive Trim Options
Ford understands that drivers have unique preferences, which is why this truck offers a wide range of trims. The luxurious Ford F-150 Platinum trim caters to those seeking premium comfort and cutting-edge technology. The Ford F-150 Lariat trim strikes a balance between work and play, combining ruggedness with upscale features. Whether looking for a rugged workhorse or a refined daily driver, the Ford F-150 2023 has a trim level to match your lifestyle.
Superior Technology and Safety Features
The Ford F-150 is not just a powerhouse; it's also packed with advanced technology and safety features. From the available SYNC 4 infotainment system with an intuitive touchscreen display to the Ford Co-Pilot360 suite of driver-assist technologies, this truck keeps you connected, entertained, and safe on the road. With features like Blind Spot Information System, Pre-Collision Assist with Automatic Emergency Braking, and Pro Trailer Backup Assist, you can enjoy peace of mind while driving.
Exceptional Resale Value and Reliability
The Ford F-150 has a well-deserved reputation for outstanding resale value and reliability. Its robust construction and durable materials ensure it can withstand demanding work conditions. As a result, even used Ford F-150 models retain their value well. So, whether buying new or opting for a pre-owned F-150, you can rest assured that you're making a wise investment that will hold its value over time.
Versatility for Work and Play
The Ford F-150 excels not only in its work capabilities but also in its versatility for recreational activities. Whether you're towing a trailer, loading up camping gear, or embarking on an adventure, this truck has the payload and towing capacity to handle it all. Its spacious and well-designed interior offers comfort for long trips and practicality for everyday use.
In conclusion, the Ford F-150 continues to dominate the pickup truck market thanks to its unmatched power, performance, versatility, and extensive trim options. Whether seeking a rugged work companion or a comfortable daily driver, this truck delivers. With its advanced technology, safety features, exceptional resale value, and reliability, this Ford truck stands out as an enduring symbol of American strength and ingenuity. Visit Benton Fry Ford and explore the wide selection of Ford trucks for sale and used Ford F-150s, whether new or used and experience the benefits of owning this exceptional pickup truck.